iOS 16: Everything we know about the next big iPhone update
Apple will announce its big annual updates to the operating system at its WWDC keynote on June 6. No platform is bigger or more important to Apple and its users than the iPhone, and therefore no operating system update is more important than iOS. After a fairly successful reception of iOS 15 in 2021, we expect iOS 16 to add a lot of new features, albeit without radical design changes.
Currently, very little is known for sure about iOS 16, the update scheduled for 2022. But there are plenty of clues, leaks, and concept art out there — more than enough for us to put together a walkthrough of iOS 16 and the capabilities it should have. wait for it to be added to your iPhone.
In this article we round up the latest, weirdest and most plausible rumors and concepts on the internet, outlining the likely new features, design changes and release date of iOS 16, and offering our own wish list of features we hope to see.
You may also be interested in reading about the next version of macOS.
iOS 16: release date
We expect iOS 16 to be introduced on June 6, 2022 and finally released to the public in September 2022.
That is the long tradition that the company has followed for many years. Assuming Apple doesn't break with tradition, we can expect iOS 16 (along with iPadOS 16, watchOS 9, tvOS 16, and macOS 13) to be demoed during the WWDC 2022 keynote on June 6, and then released to Apple. beta testers for extensive testing. and finally released to the general public in September 2022.
June 6, 2022: iOS 16 presentation
June 6, 2022: iOS 16 released for developer beta testers
July 2022: iOS 16 released for public beta testers
September 2022: Final version of iOS 16.0 released to the general public
The big public launch always happens in the fall, usually in September, along with the launch of the new iPhone. Additional point releases (iOS 16.1, iOS 16.2, etc.) follow in the weeks and months afterward with bug fixes and additional features.
Which iPhones will run iOS 16?
We expect iPhone 7 and later to be able to run iOS 16.
At WWDC 2021, Apple surprised viewers with the fact that iOS 15 would run on very old models, such as the iPhone 6S (2015) or the first generation SE (2016). With that in mind, what devices will the upcoming iOS 16 support?
The iPhone 6S and 2016 are unlikely to be on the update list for 2022. But we suspect that all iPhone 7 devices will be able to run iOS 16. This is because iOS is not supported on a specific device, but rather on the generation. of chips included in it. The iPhone 6S has an A9 chip, which Apple last used in 2017 and was featured in the fifth-generation iPad and first-generation iPad Pro.
The iPhone 7 should be safe though, as it's powered by an A10 chip, which Apple included in new products in 2019, so we can't see the company dropping support anytime soon.
iOS 16: Rumored new features
Nothing is really official until we hear it from Apple at WWDC, but rumors about upcoming iOS features leak out all the time. Here's what we've heard about iOS 16 so far, along with some of the features we're hoping to see.
Bloomberg's Mark Gurman reveled in a mid-May newsletter that "there should be major system-wide changes," including "new ways to interact" and "some new apps from Apple." Let's find out what that could mean for the iPhone's operating system.
interactive widgets
Gurman's reference to "New Interactions" could point to improvements in the way widgets work in iOS, which we expected. We'd like to see interactive widgets in iOS 16. As useful as it is to have Widgets on the iPhone's home screen, it would be even more useful if you could perform certain functions directly in the widgets. Home screen widgets are not currently interactive. For example, you can play, pause or skip songs through the music widget, without having to access the Music application through the widget itself. Widgets have much more potential.
always on display
Before the iPhone 13 was released, rumors had been swirling that Apple would finally implement an always-on display with time, date, notifications, and other quick data at a glance. Obviously, it didn't come with those phones, but that feature doesn't have to be tied to new hardware. Any OLED display can handle an always-on display, which leaves many iPhone models: iPhone X, XS and XS Mac, 11 Pro and 11 Pro Max, and all iPhone 12 and 13 models. So maybe those rumors of that an always-on display feature was being tested were actually referring to an iOS 16 feature.
There seems to be some evidence that an always-on display could come to iPhones in 2022, at least on the new iPhone 14 models. Display Supply Chain Consultants CEO Ross Young tweeted that he "hopes" Apple will adopt an LPTO display. to reduce the refresh rate to 1Hz when not in use (the iPhone 13's OLED screen is reduced to 10Hz). A lower refresh rate is critical to preserving battery life, and battery life is no doubt why Apple hasn't rolled out the feature yet.
Changes in notifications
According to Bloomberg's Mark Gurman, iOS 16 will introduce significant changes to the way notifications are handled. A follow-up report from 9to5Mac suggested the changes include improvements to Focus mode, though we'd expect Apple to have other things lined up.
New health and fitness features
It's claimed that the new iOS will also have new health and fitness features, though those aren't exactly an iOS focus. What we're expecting, really, is a lot of new health and fitness features in watchOS for Apple Watch, and maybe a few things exclusive to Apple Watch Series 8 in the fall. With iOS 16, the Health app and Fitness apps can get what's required to support those new Watch features (like improved sleep tracking).
However, it was rumored that iOS 15 would include some kind of food or nutrition tracking feature, and that never happened. Maybe it wasn't ready on time and will be part of iOS 16?
Another long-rumored health feature is medication management, essentially reminders of when to take your medications.
It's also rumored that women's health features will be expanded in the Health app in iOS 16, though we haven't heard exactly how.
Accident detection
Rumor has it that Apple will add car accident detection in the next version of watchOS, which would work in a similar way to current fall detection: when it recognizes that it's been in a car accident, it will call emergency services (after a short delay). Countdown) . Supposedly, this feature will also be added to the iPhone. It is not yet clear if it will be exclusive to the iPhone 14 or will also come to some older models in iOS 16.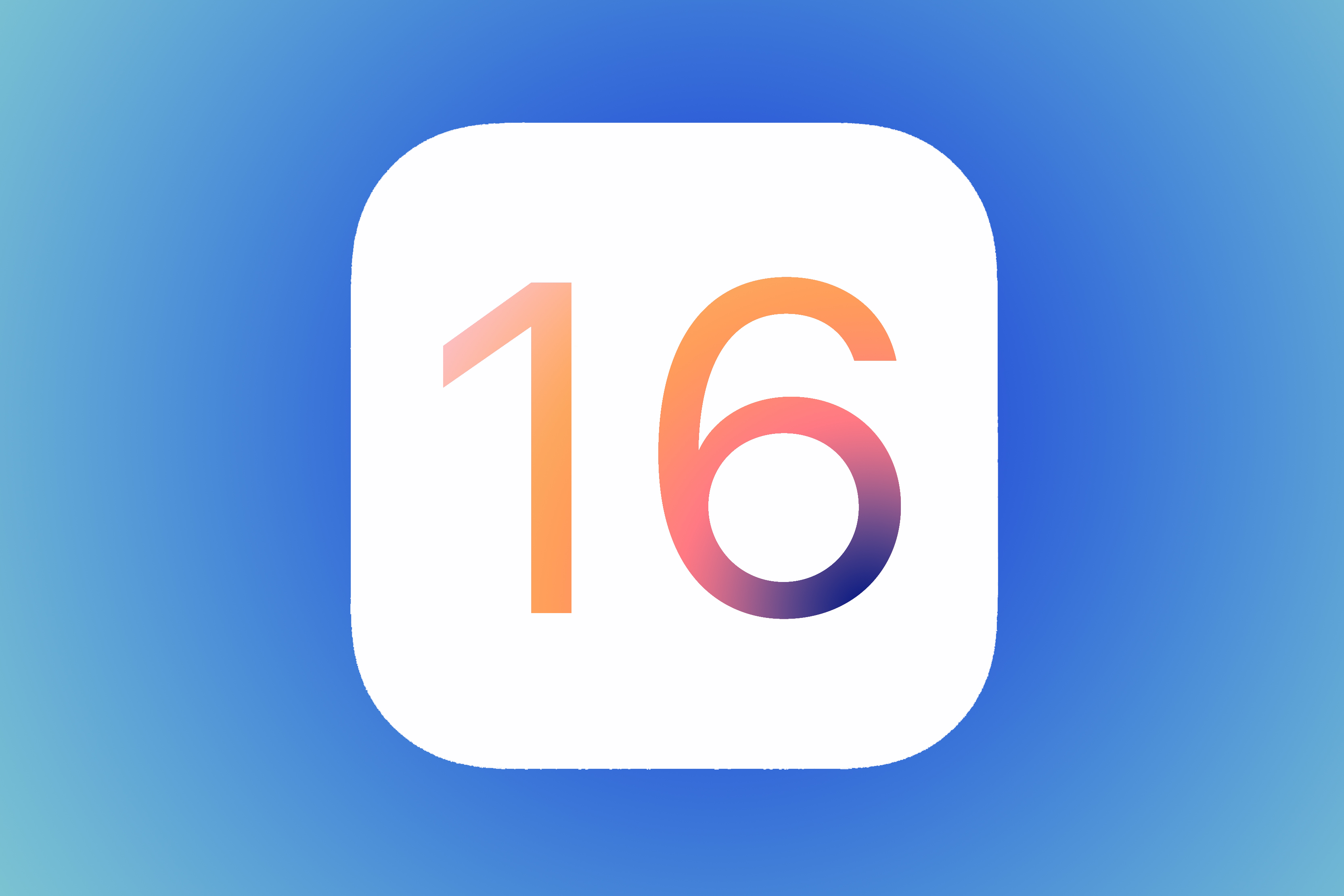 IDG
AR/VR capabilities
Gurman also points out that early versions of iOS 16 (codenamed Sydney) have a lot of references to Apple's upcoming mixed reality headset and how it interacts with the iPhone. However, Apple isn't expected to reveal its AR headset at WWDC, so there probably won't be any new features visible to the user. What we might get instead are some really big improvements to the ARKit framework for developers.
iOS 16: new applications
Gurman refers to "New Apps from Apple" in the May newsletter mentioned above. This could refer to the usual set of updates where Apple adds new features and functionality to existing apps, or we could see some completely new apps.
iOS 16: wish list
We've compiled a list of the features we most want to see in iOS 16, including interactive widgets, improvements to Siri, and a new home app. We don't know if all (or any) of them will come true, but we can dream.