Australia
Australia news LIVE: Labor asks states to impose $125 coal price cap, promises energy price plan before Christmas
Latest posts
yesterday
Today's headlines
By
James Lemon
Thank you for following today's live coverage. Here's a recap of the major headlines:
Labor has proposed a $125 price cap on every tonne of coal used by local power generators ahead of Friday's national cabinet meeting
The Democrats have won an outright majority in the US Senate
A secretive NSW Police strike force dismissed the coroner's gay-hate findings
Australia's treasurer wants to regulate energy prices and says the federal budget is not a "bottomless pit of cash"
Uber has been hit with a $21 million fine after overestimating fares
New cars and hospitality spending are key factors in the growth of Australia's economy
Climate change and clean energy have been laid out as a 'new pillar' of the Australia-US alliance
This is James Lemon signing off for the night. Please join us again tomorrow morning as Broede Carmody keeps you in the loop.
yesterday
ASX falls as global recession fears sour sentiment
By
Nell Geraets
The Australian sharemarket closed firmly in the red on Wednesday, as recession fears returned on Wall Street overnight, and local investors digested the Reserve Bank's eighth rate rise of the year and hawkish comments from RBA governor Philip Lowe.
The benchmark S&P/ASX 200 closed 0.8 per cent lower to 7229.4 points.
Shaw and Partners senior investment advisor Craig Sidney said though he expected losses, he was somewhat surprised by the degree of weakness throughout the session.
"We've lost 100 points in two days," Sidney said. "The Asian markets tend to be faring a bit better. Most are down, but Hong Kong's [Hang Seng Index] marginally positive. We're certainly one of the weakest markets across Asia."
The RBA's eighth consecutive rate rise this week, lifting the cash rate to 3.1 per cent, brought the cumulative increase to 300 basis points since May.
"They're trying to curtail the economy," said Sidney. "They bring [rates] up to try and reduce inflation, but people are still spending. It's only about a third of people that have mortgages, and unemployment is still particularly low. So, coming into Christmas people are still spending money on gifts, entertainment, travel and this probably doesn't help inflation."
Read the full five-minute recap of the trading day here.
yesterday
Eat, shop and be merry … but the party is about to end
By
Shane Wright
It may be as good as it gets for the Australian economy.
The national accounts show consumers have, despite high inflation and the Reserve Bank's warnings, been having a jolly good time perhaps with the knowledge that the situation is going to get tougher in the not-too-distant future.
The economy expanded by another 0.6 per cent in the September quarter thanks almost solely to Australian households.
Expenditure by households lifted by 1.1 per cent in the quarter to be a stonkingly good 11.8 per cent up over the past 12 months.
Loading
What's clear is that we are spending up on stuff we want rather than stuff we need.
We all know COVID upended our spending patterns. So, looking back to the September quarter of 2019, the true extent of the lift in consumer expenditure is clear.
But – and it's a very big but – from this point the headwinds facing shoppers are going to hit cyclone-like levels.
Read the full article here.
yesterday
Want a pay rise for Christmas? How to renegotiate your salary for 2023
By
Kris Grant
With the labour market likely remaining tight into 2023, the time has never been better for you to negotiate a better salary package.
And while some employers may not be willing – or able – to boost the size of your pay packet, there are other perks that could be worth asking for. Many organisations would be willing to renegotiate salary packages in the current tight jobs markets to avoid having to replace workers who leave.
Unemployment is at its lowest levels since the '70s. Older workers, or 'baby boomers', are leaving the job market and there simply aren't enough workers to replace them. This means job vacancies are sitting at near record highs, so the time is ripe to renegotiate your salary package for the new year.
For many people, wages have barely moved in years. Nationwide, average wages grew just 1.9 per cent over the 12 months to May 2022, whereas company profits surged 28.5 per cent over the year to June 2022, data from the Australian Bureau of Statistics reveals. So many employers can afford to share the spoils with their workers. But if your employer won't grant you a pay rise, they can probably afford to reward you with non-monetary benefits, so ask for what you think is fair and reasonable.
Read the full article here.
yesterday
Labor's proposed coal price cap revealed ahead of national cabinet meeting
By
David Crowe
The federal government has asked the states to impose a price cap of $125 on every tonne of coal used by local power generators to support the electricity grid, hoping the states will make the changes needed to flow on to household bills next year.
The plan has been put to state leaders ahead of a national cabinet meeting scheduled for Friday but is yet to be accepted because key states such as NSW and Queensland believe the Commonwealth has to come up with the solution to a pricing crisis it said it would fix.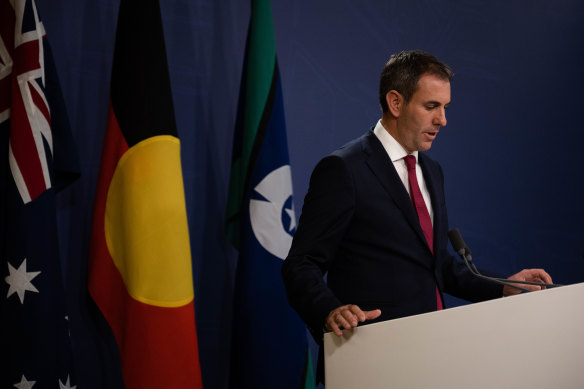 While Treasurer Jim Chalmers has floated the idea of compensation for the states to cover the cost of any coal royalties they lose, there is no deal on the price cap because states are anxious about the consequences for their power generators and coal producers.
Prime Minister Anthony Albanese is due to talk to state and territory leaders in an online national cabinet meeting on Friday and is proposing federal action to cap the price of gas at $13 per gigajoule for local customers, according to sources who spoke on condition they not be named because they were not authorised to release the information.
yesterday
Democrats take US Senate as last battle of midterms won
Atlanta: Democratic Senator Raphael Warnock defeated Republican challenger Herschel Walker in a Georgia run-off election, ensuring Democrats an outright majority in the US Senate for the rest of President Joe Biden's term and helping cap an underwhelming midterm cycle for the Republicans in the last major vote of the year.
With Warnock's second run-off victory in as many years, Democrats will have a 51-49 Senate majority, gaining a seat from the current 50-50 split with John Fetterman's victory in Pennsylvania. There will be divided government, however, with Republicans having narrowly flipped control of the House of Representatives.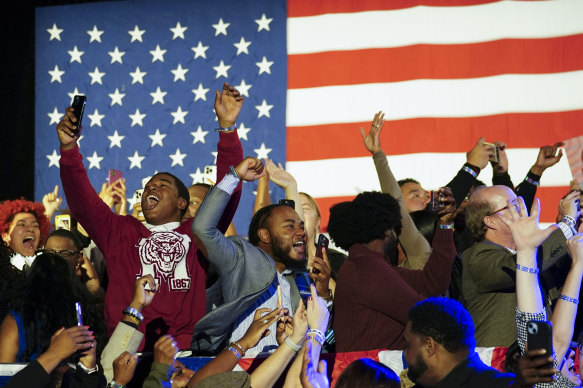 In last month's election, Warnock led Walker by 37,000 votes out of almost 4 million cast, but fell short of the 50 per cent threshold needed to avoid the second round. Libertarian candidate Chase Oliver – who tallied 2.1 per cent of votes cast on November 8 – prevented either from taking a majority.
Walker, a football legend who first gained fame at the University of Georgia and later in the NFL in the 1980s, was unable to overcome a bevy of damaging allegations, including claims that he paid for two former girlfriends' abortions.
The race was also the last test of Donald Trump's clout with voters as he seeks the Republican nomination to challenge Biden in 2024. The former president had a mixed record in his most competitive endorsements for Congress in the November midterm elections, including Walker.
Read the full article here.
AP, Reuters
yesterday
Secretive police strike force dismissed coroner's gay-hate findings
By
Michaela Whitbourn
A secretive police strike force was set up to reinvestigate the deaths of three men in the 1980s after a coroner found all three were potential victims of gay-hate crimes, an inquiry has heard, and officers concluded the coroner's findings should effectively be disregarded.
NSW's special commission of inquiry into LGBTIQ hate crimes has unearthed evidence NSW Police set up Strike Force Neiwand in 2015 to reinvestigate the deaths of John Russell, Ross Warren and Gilles Mattaini at Bondi, which had already been the subject of a police strike force and coronial findings.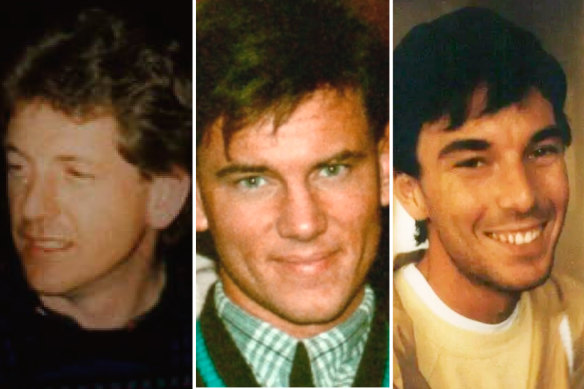 Then deputy state coroner Jacqueline Milledge found in 2005 that "the deaths of Mr Warren and Mr Russell were gay hate-related homicides and that there was also a strong possibility that the death of Mr Mattaini had occurred in similar circumstances".
But Strike Force Neiwand concluded in late 2017 that the coroner's findings "should, in effect, be disregarded and that, while homicide could not be ruled out, other causes of death were as likely or more likely".
Read the full article here.
yesterday
I'm a revolutionary AI bot. I wrote this article to explain how I work
By
ChatGPT

and

Nick Bonyhady
ChatGPT is a new chatbot system that uses a type of artificial intelligence known as GPT-3 to generate responses to user input. This technology allows ChatGPT to understand and respond to a wide range of topics, making it a versatile tool for businesses, organisations, and individuals.
Unlike other chatbot systems, which often rely on pre-programmed responses or rules-based algorithms, ChatGPT uses a deep learning model that is trained on a large corpus of text data. This allows it to generate responses that are more natural and human-like, making it easier for users to have conversations with the chatbot.
The above text is ChatGPT, which was released last week by the seven-year-old American artificial intelligence firm OpenAI, explaining how it generates responses to simple prompts that feel a little bit like magic. And this is a human author, tech editor Nick Bonyhady, taking over to describe what it does (there's more from the bot in the full article).
The answer is more or less anything with text. Want the system to summarise meeting notes? It can do that. Analyse some computer code to find bugs and explain how to fix them? That too. Give directions between locations? Sure. Got a hickey and need advice on covering it? Sure. Write a haiku? ChatGPT will do it.
If it sounds a bit like an evolved version of a voice assistant like Apple's Siri, that's because it is. "Siri was basically this but just a much smaller scale, and because it was a much smaller scale it couldn't get to similar level of sophistication," says Henry Innes, chief executive of Australian AI marketing analytics start-up Mutinex.
Read the full article – complete with haiku – here.
yesterday
UK and US step up promotion of nuclear power in new partnership
By
Rob Harris
London: Britain and the United States will step up efforts to promote nuclear power as a "safe and secure" domestic energy source amid a new partnership aimed at accelerating the transition to low-emission economies and to reach their net-zero commitments.
British Prime Minister Rishi Sunak and his counterpart, US President Joe Biden, have announced a new venture to secure supply and reduce price volatility, with the US promising to more than double the amount of gas it exported to the UK last year.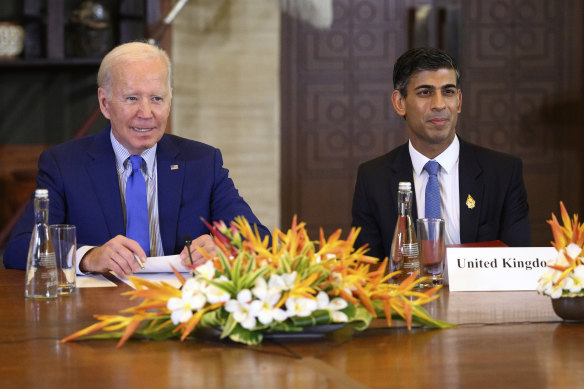 The new "UK-US Energy Security and Affordability Partnership" will aim to reduce global dependence on Russian energy exports, stabilise energy markets and step up collaboration on energy efficiency, nuclear and renewables.
About 37 countries have nuclear power plants that are active or under construction. Others have indicated an interest in developing a civil nuclear program. Globally, there are about 430 operating nuclear reactors and 51 under construction.
In a joint statement, Sunak and Biden said their new agreement would promote nuclear energy as "a safe and reliable part of the clean energy transition".
"This includes deepening global collaboration on nuclear fuels and advanced nuclear technologies."
yesterday
Today's headlines so far
By
Ashleigh McMillan
Thanks so much for joining myself and Broede Carmody on the national news blog today. James Lemon will be anchoring our live coverage for the rest of the afternoon.
For now, let's take a quick look at the major headlines of the day:
Rideshare company Uber will pay a $21 million fine after admitting it overestimated fees for services and advertised a possible cancellation fee that it never charged.
The Australian economy expanded by 0.6 per cent in the three months to the end of September as households spent up on new cars and trips to local cafes while reducing their COVID savings.
Australian Treasurer Jim Chalmers said at a Sydney press conference today that while his preference for dealing with volatile energy costs remains through regulation, the federal government is willing to be "reasonable" in discussions about compensation with state leaders.
Federal Energy Minister Chris Bowen says he's confident that the prime minister and state and territory leaders will be able to finalise a plan to tackle rising power prices when they meet on Friday.
Former prime minister Scott Morrison was warned at the outset of the illegal robodebt scheme that it required a change in the law for the program to go ahead.
Donald Trump's company has been convicted of tax fraud in a case brought by the Manhattan District Attorney – a significant repudiation of financial practices at the former US president's business.
Australian households will have to absorb the sharpest increase in mortgage pain since the 1980s after the Reserve Bank lifted interest rates for a record eighth consecutive month even as it admitted risks to the national economy were growing.