Health
Andre Agassi's Ex-coach, Who Is on His Death Bed, Moved to Tears Following a Touching Thanksgiving Gesture From The American
Andre Agassi, the former world no.1 recently had an emotional moment with his ex-coach, Nick Bollettieri. He gave the former tennis coach a call on Thanksgiving to express his prayers and support. The renowned tennis coach started to cry after receiving the call. Bollettieri's health isn't very good at the moment, as he is suffering from health complications due to old age.
ADVERTISEMENT
Article continues below this ad
Between 1983 and 1993, Agassi was Bollettieri's disciple. An ESPN analyst shared the details of the conversation on Twitter. Agassi had once claimed that if it weren't for Bollettieri, he would never have achieved success and fame.
ADVERTISEMENT
Article continues below this ad
Andre Agassi shares an emotional call with Bollettieri
The first tennis factory, Nick Bollettieri's academy, debuted in 1978. Bollettieri provided a place for talented children to stay and arranged means to transport them to tournaments. But Bollettieri stood out for his ability to apply military-style discipline on the tennis court.
Agassi's distinct talent in tennis had immediately attracted Bollettieri's attention when he first showed up at his school as a teenager. His attitude, his style of play, and everything about him screamed superstar. 'The Punisher' was taken under Bollettieri's wing and the two grew close as the student rose to fame. At his well-known tennis academy, Bollettieri also launched the careers of tennis greats like Jim Courier, Serena and Venus Williams, Maria Sharapova, and Anna Kournikova.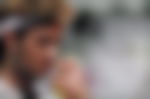 In the past few days, it came to light that Bollettieri is fighting for his life at a hospital. After hearing about the saddening news, Agassi shared an emotional call with the coach on Thanksgiving day. A famed sports analyst shared the details of the conversations on social media.
The sports analyst, Dick Vitale, shared that the conversation between Agassi and his former coach made his Thanksgiving better. He tweeted, "My Thanksgiving was made as I learned that my buddy @NickBollettieri tennis guru who needs all our 🙏🙏🙏was moved to tears as he had a warm caring phone call from one of his all-time fav talents, Andre Agassi, today."
DIVE DEEPER
ADVERTISEMENT
Article continues below this ad
Agassi's first Grand Slam singles title was achieved under the guidance of Bollettieri. In 1992, Agassi defeated Goran Ivanisevic 6-7(8), 6-4, 6-4, 1-6, 6-4 to win the Wimbledon Championships for the first time.
Agassi and his educational academies
In 2001, The Andre Agassi College Prep Academy opened its doors. The 8-time Grand Slam champion invested $35 million in the academy. Agassi continued to do more for the kids and the academy, as he has regularly been a part of the activities of the organization.
ADVERTISEMENT
Article continues below this ad
Watch this story: 'We Live on Tips' – Andre Agassi Once Revealed Family's 'Unpredictable' Times With Father's Small Salary at Casino
After a few years, Agassi established The Turner-Agassi Charter School Facilities Fund. The organization managed to raise more than $500 million. The money was utilized for school construction and children's education. Agassi had also launched his 69th institution, the Rocketship Rise Academy. The nonprofit organization operates 16 public elementary charter schools. Let us know what you think about Agassi and his help to the community in your comments below.